---
Welcome to GBC® Global Services. We provide a variety of information technology and business advisory services to our customers. We can help you optimize your operations and investments, enabling you to integrate various systems and platforms. We offer unbiased guidance across industries and utilize a lifecycle approach that includes review, assessment, strategy, planning, development, implementation, management and monitoring.
Our solutions solve many challenges including improving compliance with state & federal government regulations, digitizing financial operations, enhancing customer service and transforming the mobile experience. We strive to deliver a competitive advantage, accelerate business transformation, drive innovation and spur growth.
---
OUR SERVICES INCLUDE:

IT Asset Management
An organization's network is a mission-critical component of operations. GBC® can help you plan, deploy, run, manage and optimize your infrastructure. We implement viable incident management systems. We also provide comprehensive asset information including hardware specifications, software installed and asset ownership. Our service improves procurement while delivering an in-depth analysis of license types and compliance status.



IT Consulting
GBC® designs workload-optimized architectures. We integrate the right combination of hardware and software to address specific business needs. Our solutions accelerate development and adaptation of Artificial Intelligence (AI), Analytics, Big Data, Cloud Services (Public, Private, Hybrid), Cognitive Systems and Mobile Computing among others.



System Integration
We incorporate multi-channel service delivery as an integral component of our offerings. Our associates and consultants perform compatibility & inter-operability analyses to ensure seamless integration across operating systems and platforms. Our methodology helps clients design strategic and tactical enterprises. Our solutions build speed and agility into disparate systems and processes while simultaneously reducing cost of ownership.



Networking
We design comprehensive solutions which address current and future business concerns in a complex digital ecosystem. GBC® delivers viable, scalable and pragmatic business information technology solutions in a matrix environment. Our strategies improve disaster recovery, security, unified communications, network reliability & agility.
As more organizations move applications from data centers to the cloud, their topologies become more complex. This shift is creating a need for cloud-based network intelligence. GBC can help you visualize, monitor and troubleshoot network performance issues. Our solutions empower you to be more flexible and scalable. We help you minimize downtime and system failures while maximizing cost efficiencies across the enterprise.
---
GBC® helps clients identify growth opportunities driven by industry shifts including Big Data, Analytics , Cybersecurity and Cloud Computing.
We utilize innovative tools, automated analyses and our own intellectual property developed from multiple successful implementations to give customers insight into what is driving IT complexity in their enterprise. GBC® delivers timely and practical executable plans for simplifying IT infrastructure, helping reduce operating costs while freeing up resources for new business initiatives.
Our commitment to excellent service and maximum client satisfaction is the focus of our business.
We strive to foster a growth oriented climate by integrating local cultural diversity with enhanced business productivity. We design, implement and manage efficient technical infrastructures which improve rapid response to changes in business processes. Our in-depth knowledge of the local economy and the prevailing socio-political environment allows us to perform as efficient agents of change. Our approach allows us to bring the global market place to your doorsteps.
This sense of community allows our clients to select, adapt and implement best of breed and best-fit solutions in their environment. We consistently deliver business value through our solutions.
---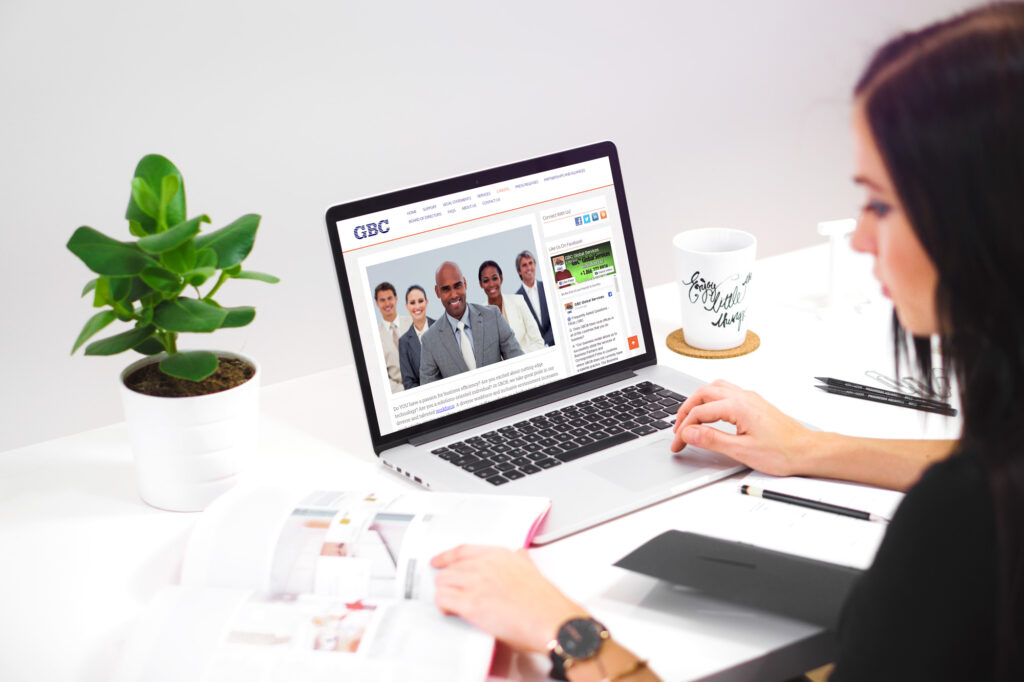 ---